For years, we have been serving as the go to source for vintage skiing books, covering topics like: ski history, skiing techniques, ski towns, Ski Annuals, and so much more. Additionally we carry ski books discussing present day information like: backcountry skiing tips, great cookbooks from ski towns, children's' books by Aspen's Ski Dog 'Fraser', snowboarding books, and more.
Whenever you are searching for books related to skiing, look no further than Vintage Ski World. We carry books that were published back in the early 1940's as well as more modern skiing techniques books and hard to find books about skiing. No matter what it is that you are looking for, start and end your search with Vintage Ski World.
For a limited time, Vintage Ski World Now has a 20% Off Sale on All Books!
Click on any of these books to go to their page where you will find more information about the book and also be able to order it with the sale discount. Here are a few of our favorites:
The Story of Modern Skiing Book – by John Fry
Author Signed!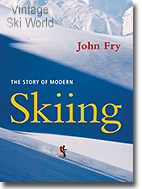 The Story of Modern Skiing, an Award-winning book is signed by the author. John Fry, a renowned insider, discusses the ultimate history of skiing through the decades. This is the definitive history of the sport that has exhilarated and infatuated in just North America, about 30 million Americans and Canadians over the course of the last fifty years. Consummate insider John Fry chronicles the rise of a ski culture and every aspect of the sport's development, including the emergence of the mega-resort and advances in equipment, technique, instruction, and competition.
Signed by Author, Stan Cohen!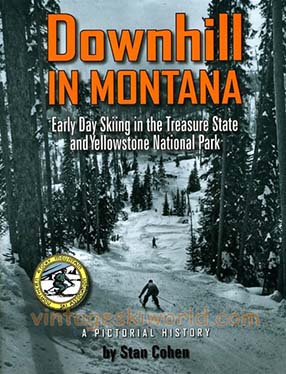 The book details the early days of Skiing in the Treasure State of Montana and Yellowstone Park by Stan Cohen.  Ski book includes 278 Pages, Full Color, 500 Photos, Maps Letters, Brochures and Letters.

Adventures of Fraser The Yellow Dog – Rescue on Aspen Mountain
By award winning Aspen author Jill Sheeley.
Signed by the Authors Fraser and Jill Sheeley!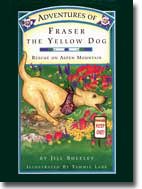 This ski book takes us on an adventure up Aspen Mountain and to a deep, dark mine shaft where a puppy is trapped. Fraser alerts the girls of impending trouble and is a hero as he devises a plan to rescue the puppy (Maggie).

No Limits
Signed by the Author!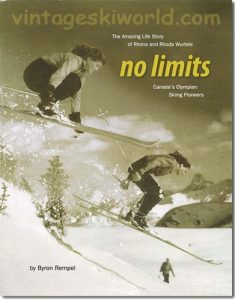 The Amazing Life Story of Rhona and Rhoda Wurtele, Canada's Olympian Skiing Pioneers, by Byron Rempel.  The book chronicles the twins and how they overcame many hardships to have outstanding skiing careers, winning race after race.
Pictorial History of Downhill Skiing – By Stan Cohen.
Signed by the Author!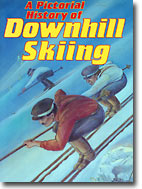 The history of skiing is a fascinating subject that can hardly be covered in detail in one volume. This classic ski book of downhill skiing is one of the best overviews of ski history you'll find anywhere, with great pictures making it a wonderful reading experience.
Ski & Snow Country: The Golden Years of Skiing in the West
Signed by Warren Miller!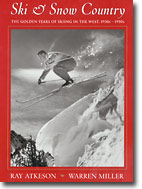 The early, romantic days of skiing in the West, from the 1930s to the '50s, were a time of glamour and great excitement. Hollywood movie stars in the latest snow fashions shared chair lifts with the originators of "extreme" skiing. Skiers zoomed down the mountains with primitive equipment, relying on enthusiasm and their own brand of skill to take them successfully to the bottom. Otto Lang, Hannes Schneider, Errol Flynn, and dozens of other celebrities and even early Olympic athletes peppered these snowy slopes, having the time of their lives.
What's your favorite book?